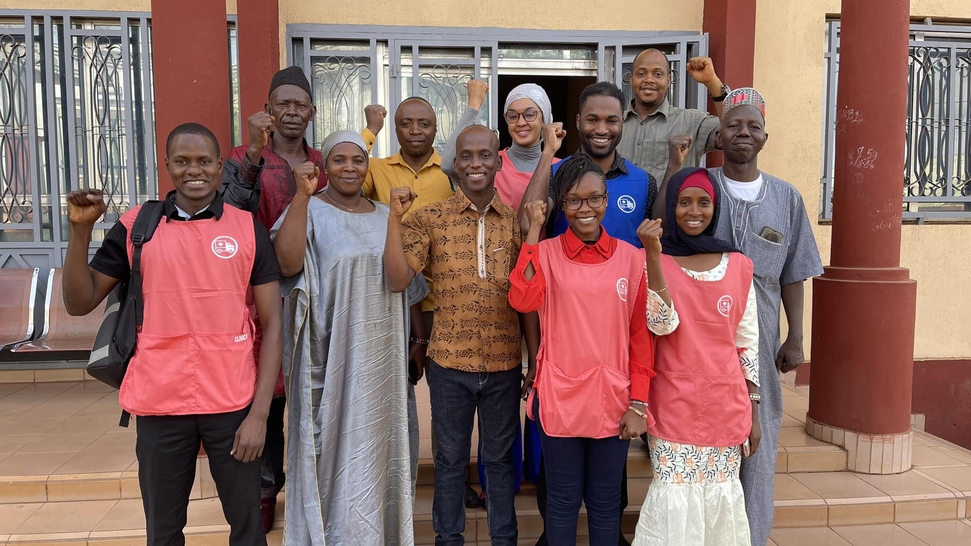 Svetla Baeva, Communications Lead, UNDP
In Africa and the Middle East, where millions die each year from preventable diseases, such as malaria, and tuberculosis, civil society organizations (CSOs) are pioneering new solutions to improve health and wellbeing.
Significant challenges in the healthcare industry persist – the infrastructure is severely lacking, with limited access to medical equipment, trained healthcare workers, and basic medications. According to the World Bank, there is an average of just 0.1 physicians and 1.3 nurses per 1,000 people in sub-Saharan Africa, and 779 million people in Africa still lack access to basic sanitation services.
What's more, chronic diseases such as diabetes and heart disease are on the rise, accounting for an estimated 75% of deaths around the world, 77% of which are in low- and middle-income countries. Furthermore, sub-Saharan Africa has the highest maternal mortality rate in the world.
But CSOs, deeply embedded in the communities they serve, are increasingly playing an important role in addressing these challenges that governments are not able to tackle alone.
Find out how the changemakers, part of the Tadamon Accelerator, our acceleration program for high-impact solutions powered by CSOs, are changing lives – from providing access to basic healthcare services to training much needed health professionals and using tech to advance health outcomes.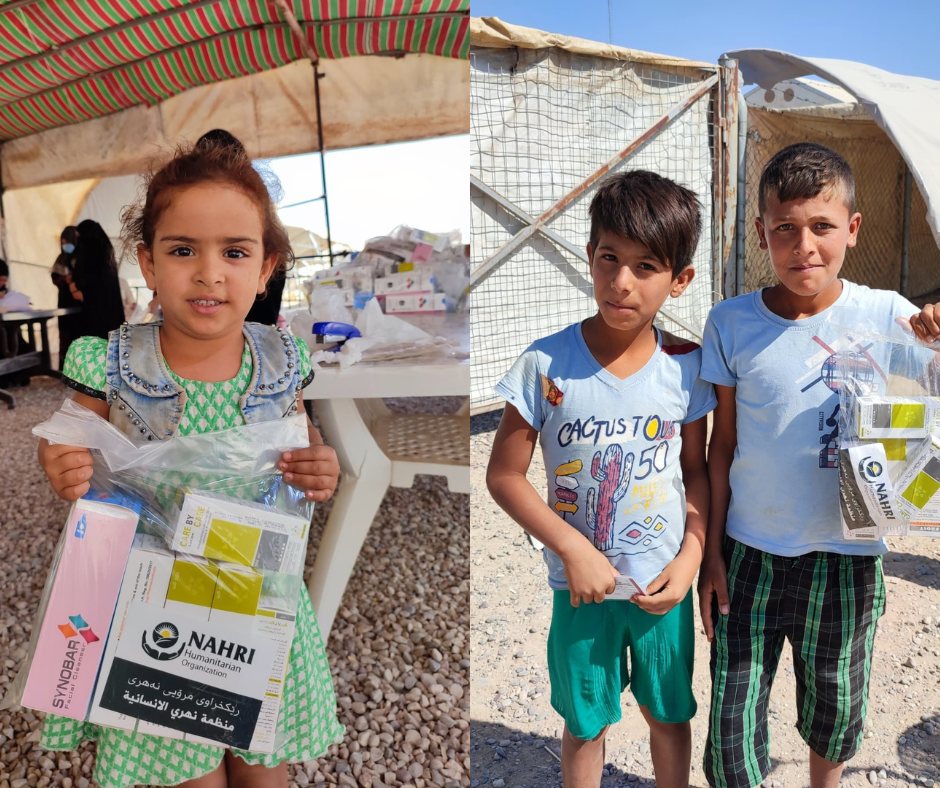 NahriCare distributes much-needed medicines in Irbil, Iraq.
Photos courtesy of Nahricare.
Providing free or low-cost healthcare services
Many CSOs are working to provide free or low-cost healthcare services to underserved populations to promote and maintain good health, prevent illness and treat common health conditions. Basic healthcare services include primary and emergency care, maternal and child health services, screening and diagnostic services and mental health services.
In Iraq, for example, where the conflict with ISIS has damaged the essential healthcare infrastructure, limiting access to basic services, NahriCare is setting up a call center and a mobile clinic in the northern part of the country. The call center will identify the needs of women and children, and use the data collected to provide the necessary services through its mobile clinic
"There are not many mobile clinics in the region. We are trying to fully meet the basic healthcare needs of our patients by providing access to a laboratory, medicine, and sonography facilities, as well as, refer patients suffering from specific diseases to related authorities and organizations," says Kawa Kafi Haji, Executive Director of NahriCare.
Training healthcare workers and providing health awareness
In many parts of the Middle East and Africa, there is also a severe shortage of trained healthcare workers, including doctors, nurses, midwives and pharmacists. For example, globally we need 9 million more nurses and midwives to reach the global Sustainable Development Goal on health by 2030. This gap leads to limited access to care, particularly in rural or underserved areas, and patients may have to travel long distances to receive check-ups or may not be able to receive certain types of care at all.
Thus, CSOs are stepping in to turn the tide and onboard more professions by providing training and support – for example, some are connecting people in remote villages with healthcare workers in urban areas, while others run vital midwives programs to train people to provide healthcare services to pregnant women.
Other organizations are focused on health education, which is a key component in the prevention and early detection of diseases. Health education and awareness can help prevent illnesses and injuries by equipping people with information on healthy behaviors and lifestyle choices, or it can enable people to recognize the signs and symptoms of illnesses and seek medical attention early.
In Chad, Dibebe for Development and Aid, a Tadamon Accelerator graduate, zeros in on preventing the spread of endemic diseases in rural areas by increasing awareness through training sessions. They work with peer educators from villages and train them in effective health awareness communication techniques. Another changemaker – Scout Without Borders in Tunisia – studies the spread of hepatitis A and carries out educational interventions for behavioral change among children in schools, which are most affected by the disease.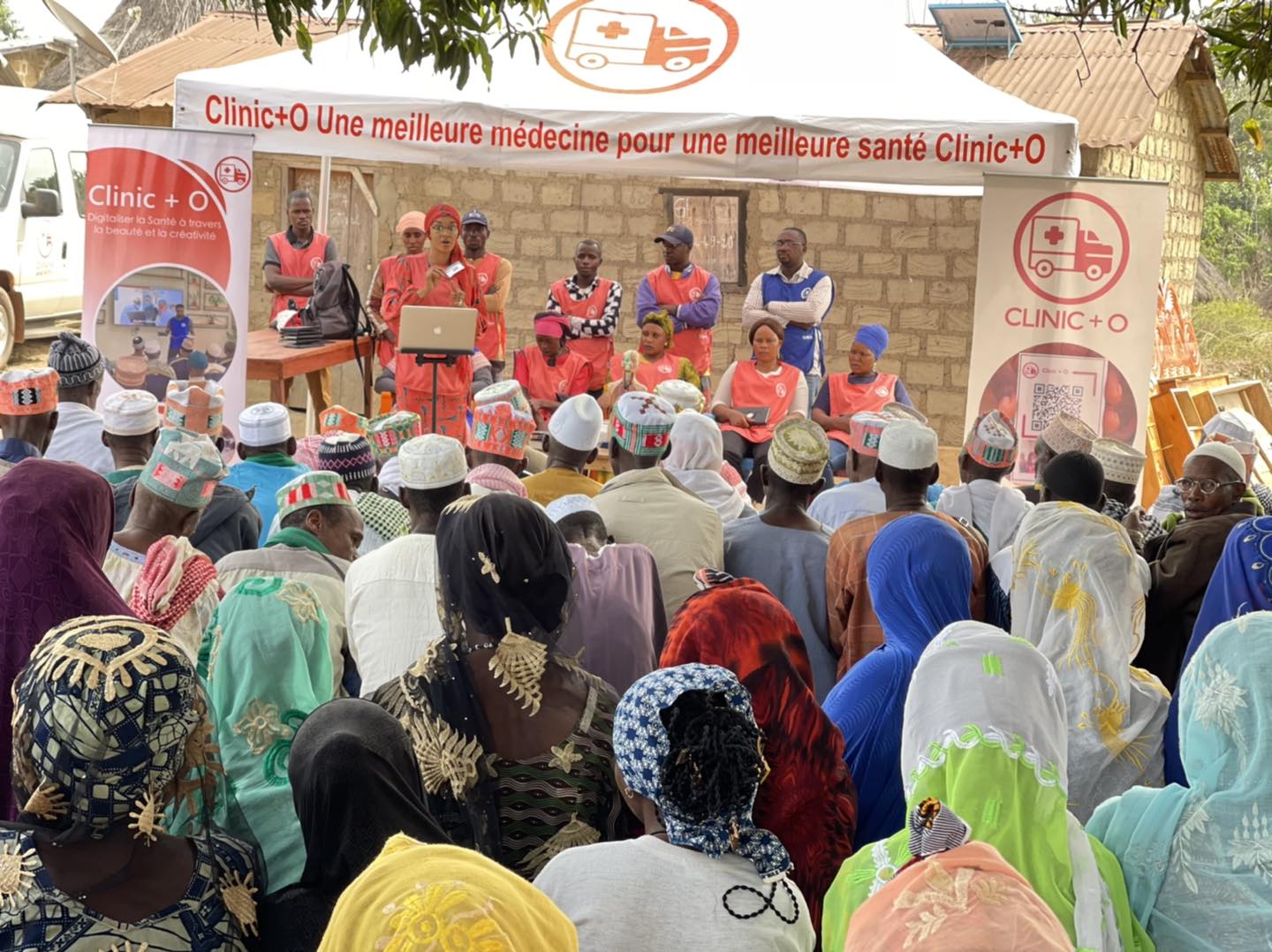 Doctors part of the Clinic+O network.
Photos courtesy of Clinic+O.
Leveraging technology to advance health
But by far the largest impact we are seeing is in the adoption of technology. Technology is quickly transforming how healthcare is delivered across the Middle East and Africa, giving more people in remote areas access to better care. Healthtech solutions, such as telemedicine and mobile health (mHealth) apps, are bridging this gap by offering remote consultations, monitoring, and treatment.
"The future of healthcare is undeniably digital. It has already started with teleconsultations, internet-based pharmacies, medical deliveries and robot health agents," Lafia Machoudou, Managing Director at Medom-Benin, a medical teleconsulting service in Benin.
East and West Africa have seen some of the most significant developments so far in health tech solutions. For example, Medom-Benin, one of our Tadamon changemakers, provides medical consultations, and paramedical and medical care by health professionals, and facilitates the purchase and delivery of pharmaceutical products. Similar to them, Clinic+O, a tech-enabled marketplace in Guinea, connects patients to healthcare providers through a combination of virtual and in-person consultations to help save time, money, and lives.
"There are 100 million people in rural West Africa who have no access to primary care. We seek to bridge that gap using digital technologies to achieve universal health coverage by 2030," says Nassar Diallo, CEO of Clinic+O.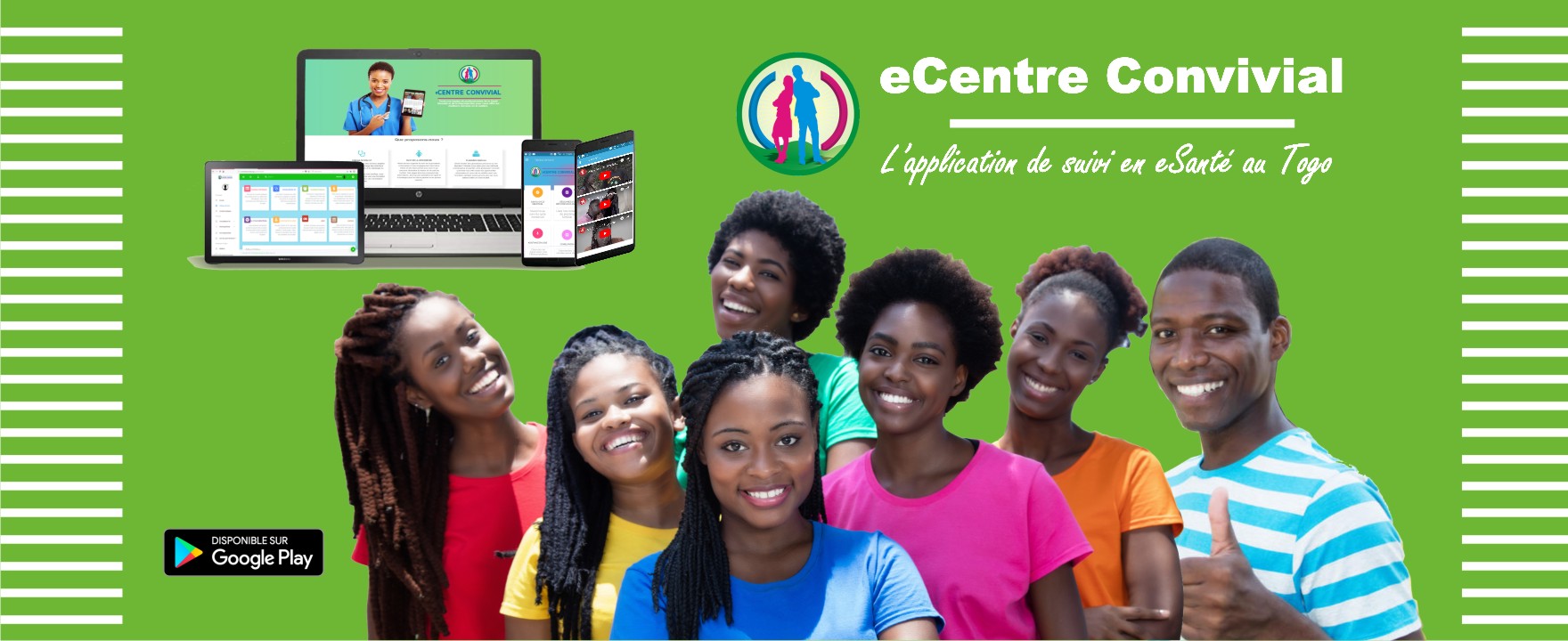 The
eCONVIVIAL platform, developed by AV-Jeunes, targets young people in Togo.
Another digital platform pushing boundaries is eCONVIVIAL, powered by AV-Jeunes. It offers sexual health information and services (STI & pregnancy check-ups, family planning, menstrual cycle monitoring, etc.) to young people in Togo. In a country where 40% of women don't have access to healthcare, such services are lifesaving. "Our solution allows youth to benefit from different sexual and reproductive health services from the convenience of their phone. This breaks the barriers associated with these taboo issues," says Mélissa Dédé Dogbe, coordinator at AV-Jeunes.
Beyond Africa, there are numerous services popping up to address a wide range of health issues. Hakini, an online mental wellness platform in the State of Palestine, offers teletherapy to increase accessibility to mental health care in Arabic. "We are the first mental health platform that offers a comprehensive approach in providing mental health services in Arabic [...], making mental health services accessible and affordable to the Arab people," says co-founder of Hakini, Majd Manadre.
Advocating for policy change
CSOs are not only harnessing tech for better health, they are also working to advocate for policy changes that will improve healthcare access on national or regional levels. The lack of accurate, timely, and comprehensive health data remains a major obstacle. Without adequate information policymakers cannot make informed decisions or push for evidence-based policies. What's more, without reliable data on disease prevalence, healthcare providers may not know where to allocate resources to prevent and treat specific diseases or evaluate the effectiveness of health interventions.
To address the gap in vital health data, Clinic+O also facilitates data collection and seeks to integrate its system with the government platform in Guinea and beyond, to improve national health policies and service provision.
Our Tadamon Accelerator changemakers are finding novel ways to expand the provision of healthcare services, as well as training and support for healthcare workers. They are advocating for policy change, leveraging technology, and promoting health education and awareness to improve health outcomes and reduce health disparities to thrust the regions into a sustainable and healthier future.