Summary
Our introduction is Indonesia Corruption Watch, we are a non-governmental organization that conducts anti-corruption campaigns. We want to raise funds to conduct anti-corruption education for young people, so that young people can participate in creating change and creating an Indonesia that is free from corruption.
Challenge
The community is actually the first group to be affected by corruption. The difficulty of access to good public services is a tangible form of the impact of corruption.
Corruption is synonymous with unlawful acts, loss of state money, and involving public officials and even private actors. But in fact the act of corruption is not always related to the above. The impact of corruption, for example, is often forgotten to consider. The delay in development in one area is due to corrupt officials, the difficulty of the community in accessing education and health because the available budget has disappeared into a bank of corruptors.
Since people are victims of corruption, they should take part in preventing, and if possible, fighting the corruption that is happening around them.
We can imagine that in the future, young people will sit in important positions in their regions and take policies that can affect regional progress and change the standard of living for many people. It is a shame that the majority of young people who dominate the Indonesian population and are considered agents of change do not have sufficient enthusiasm, ability and understanding about anti-corruption. After all, corruption is a challenge they will face wherever they are. They must be able to deal with the problem of corruption so that the idea of ​​change they want can be realized.
Solution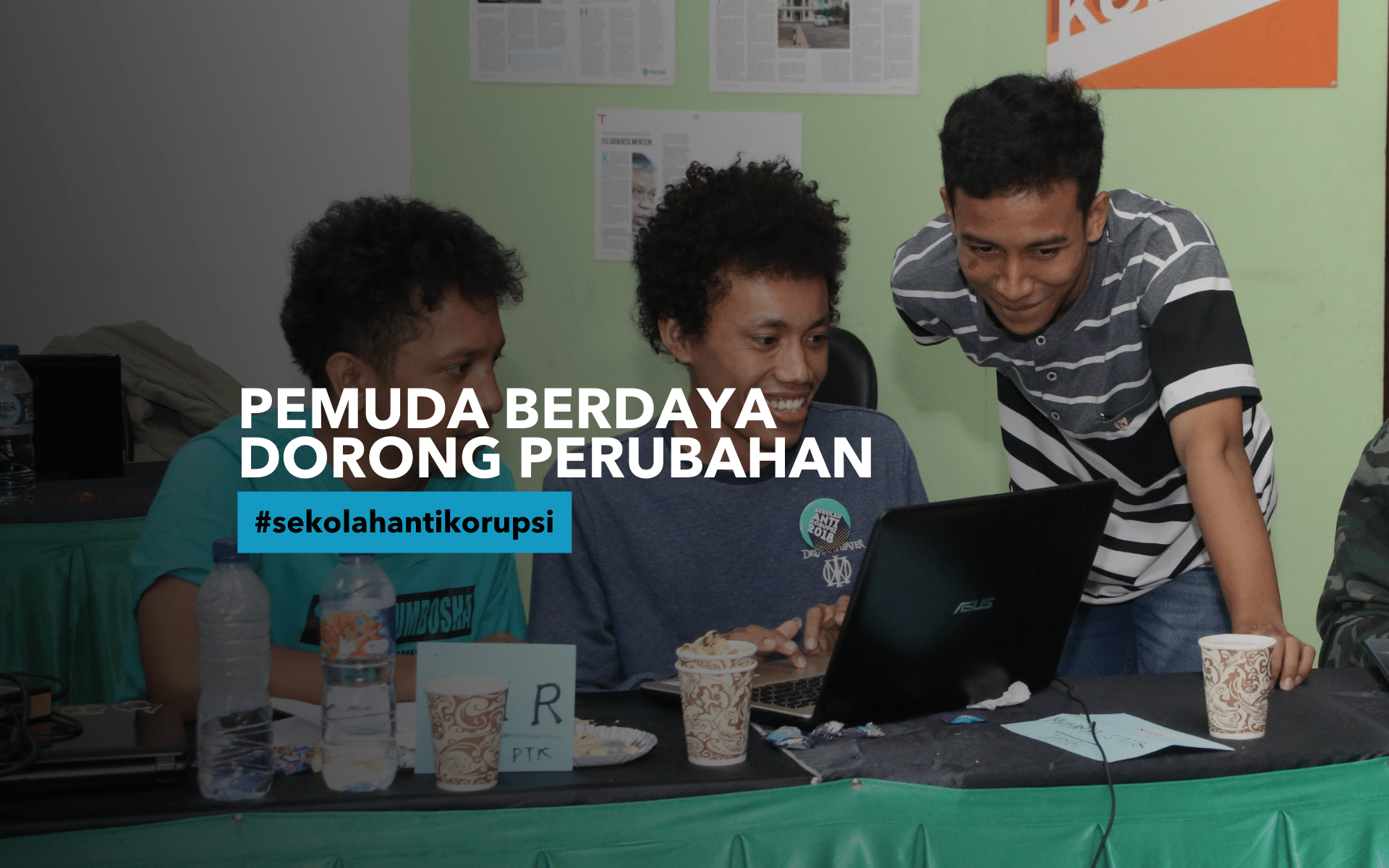 To realize this dream, ICW has prepared a collaborative work plan to invite young people from various regions in Indonesia to actively fight corruption through through the implementation of Corruption School. Since 2013 we have had approximately 100 anti-corruption cadres spread across various regions , 40% of whom are still active in groups and activities carried out individually in an effort to campaign for the anti-corruption movement and make changes in their respective regions.
Long-Term Impact
Providing anti-corruption education for young people.
SAKTI Alumni Stories
From Sabang;
Fatma Susanti is a civics education teacher in Banda Aceh. The 2018 SAKTI Guru alumnus is still active as an opinion writer on social, political, educational and anti-corruption issues. Fatma is also active in encouraging the reform of the critical and humanist education system in her work as an education activist in Aceh
As far as Marauke;
Yohanis Mambrasar is a son of Tanah Papua who is active in campaigning for environmental issues and empowering people in Papua. Yohanis formed a community of residents in his hometown of Kampung Werur, Bikar District, Tambrauw Regency, where Yohanis accompanied the residents of his village to advocate for cases of corruption in the use of village funds.