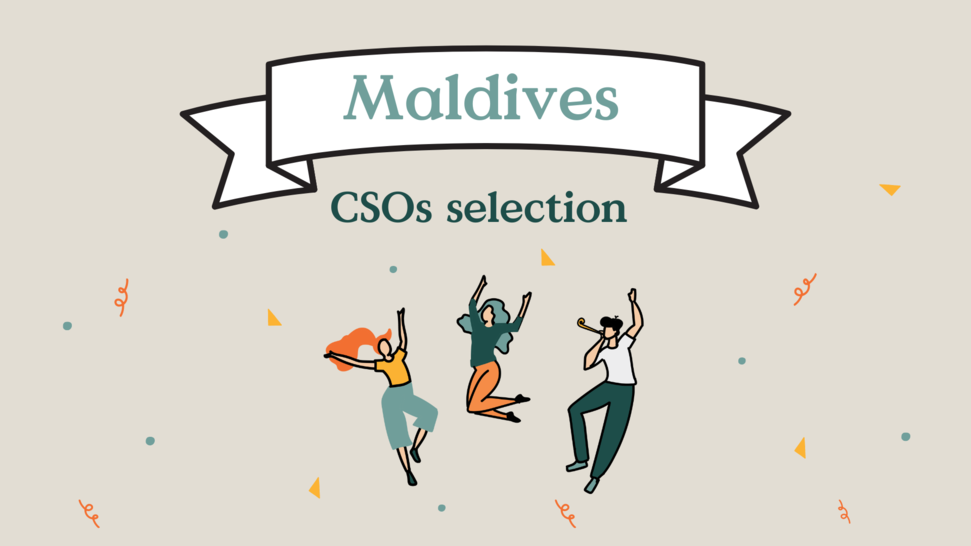 The Tadamon Crowdfunding Academy's training program in Maldives was launched today with the participation of the 10 selected civil society organizations (CSOs). Here is the complete list of selected CSOs:
The Eco Organization
Women in Fuvahmulah - WIF
Naifaru Juvenile
Ihavandhoo Masveringe Gulhun (IMAGU)
Society for Awareness Fostering and Enlightenment (SAFE)
Laamu Farmers Association
Maldives Association of persons with disabilities (MAPD)
Huvadhoo Association for Tourism (HAT)
Zigzag for Youth Linkage
Association for Awareness and Recreational and Unity (AARU)
Tadamon Crowdfunding Academy is funded by the Islamic Solidarity Fund for Development (ISFD), managed by the Islamic Development Bank (IsDB), and implemented by the United Nations Development Programme (UNDP).
Through the program, the selected civil society organizations will participate in an online and physical training program that enables the organizations to raise funds using crowdfunding, an innovative and alternative tool for fundraising. The 10 civil society organizations were selected following a comprehensive evaluation and screening of their ideas and the potential to bring about positive change in their communities.
The ideas developed by the CSOs aim to introduce projects and initiatives that respond to the needs and challenges of communities with a focus on Gender Data, Climate, Gender-Based Violence, Employment and Poverty Reduction, and Social Protection.
"Empowering CSOs in the Maldives to fundraise, enhance visibility, build capacity & foster knowledge sharing and equip them with skills for crowdfunding, donor/partner visibility and project funding will boost their efforts in addressing unique environmental and economic challenges in island communities." - said representative of the UNDP Maldives.
The selected CSOs will develop their crowdfunding campaign through e-learning tools and offline training using learning materials, presentations, work assignments, and guidance from leading crowdfunding experts.
Upon successfully completing the CFA training program, all participants will be able to launch their own crowdfunding campaigns on local or international crowdfunding platforms.
Looking forward to seeing these organizations develop their crowdfunding campaigns.
For more information reach out at team@tadamon.community or https://www.facebook.com/tadamon.community