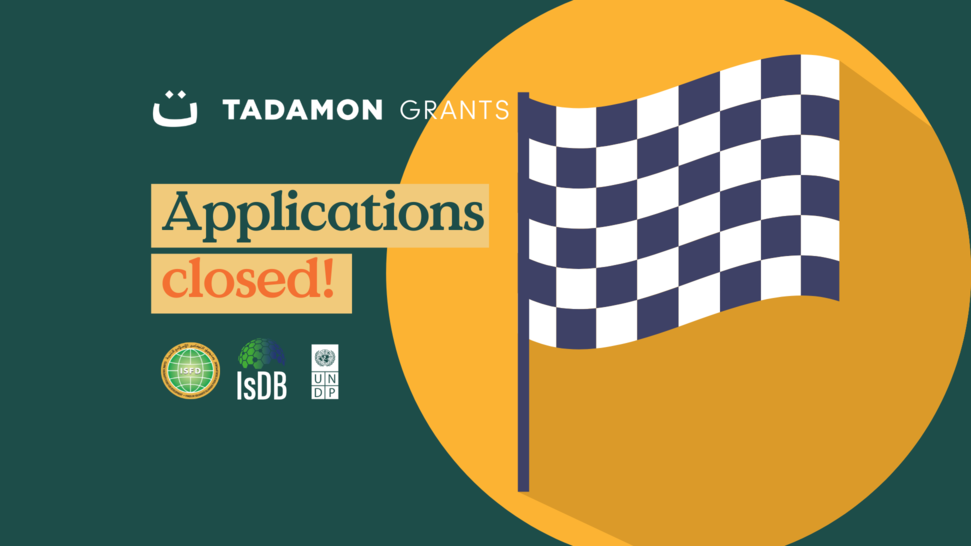 The Open Call for project proposals for the Tadamon Grants is closed.
We received over 270 applications from civil society organizations (CSOs) from Lebanon, Indonesia, Kazakhstan, Somalia, Morocco, and Tunisia.
In the next 2 months, Tadamon's Jury will evaluate and select according to Tadamon Grants criteria. After the selection process, all applicants will be notified by the 30th of April 2022 on the results of the applications.
The Tadamon grant program is an initiative, part of the IsDB - ISFD NGO Empowerment for Poverty Reduction Program, which is sponsored by the Islamic Solidarity Fund for Development (ISFD), managed by the Islamic Development Bank (IsDB), and implemented by the United Nations Development Programme (UNDP) and other strategic partners. The mission of the program is to provide visibility to CSOs` projects and activities, support them with better access to alternative finance, and connect them to potential partners and supporters.
What are the eligibility and selection criteria?
● Are officially registered in their respective countries (In your organization's profile on the Tadamon platform, you need to upload an official registration document to confirm your status in the countries you operate).
● Are a member of the Tadamon platform.
● Are able to demonstrate their achievements to date;
● Are you from these OIC MC: Indonesia, Kazakhstan, Morocco, Somalia, Tunisia, and Lebanon;
● Have a minimum of three years of experience in delivering the proposed services, if relevant;
● Have a proven track record in delivering projects in one of the areas related to the target issue areas described in the previous section;
● Can demonstrate good practice in corporate governance and financial management;
● Can demonstrate a concrete activity plan for match funding.