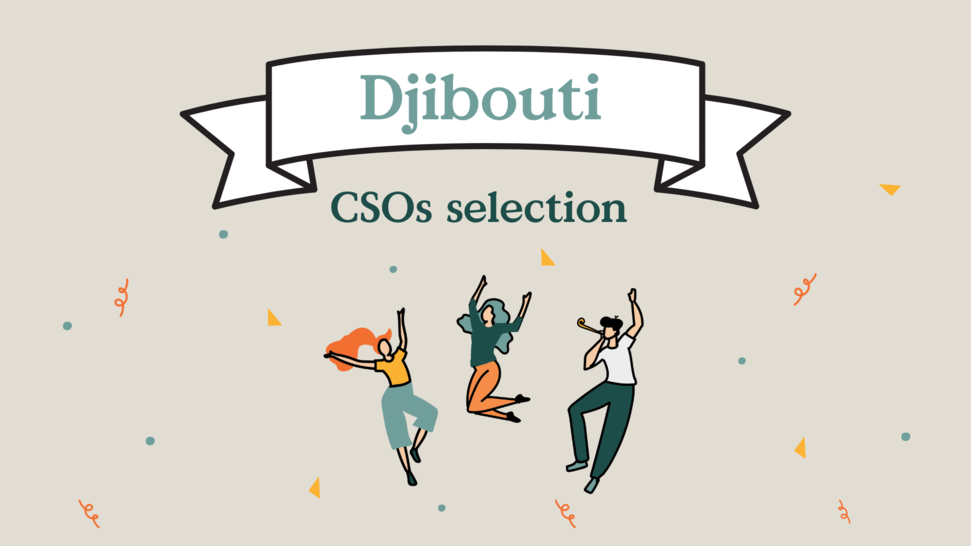 The Tadamon Crowdfunding Academy's training program in Djibouti was launched today with the participation of the 19 selected civil society organizations (CSOs). Complete list of selected CSOs:
Association Baraka Charity
Groupe des Femmes Solidaires pour la Bienfaisance
Association Paix et Lait
Association Ecosymbiose
Association Autre Regard (AAR)
Gender Hope
Association Miroir de la Jeunesse d'Adaillou
Association Connect Djibouti
Association OUBOUKY
Femme TIC Djibouti
Association Pour le Developement du Secteur Lac Abbe
Association pour les développements de lac-assal
Association Ilalta
Association Qousba Maxexou
Association SIRIDDO
Association Nationale de guides touristiques de Djibouti
Association de la Jeunesse de Bolli ( AJB )
Association Djibouti de Taiji Guan
Association des Femmes Obockoises pour le Développement - AFOD
Tadamon Crowdfunding Academy is funded by the Islamic Solidarity Fund for Development (ISFD), managed by the Islamic Development Bank (IsDB), and implemented by the United Nations Development Programme (UNDP).
Through the program, the selected civil society organizations will participate in a physical training program that enables the organizations to raise funds using crowdfunding, an innovative and alternative tool for fundraising. The 19 civil society organizations were selected from 36 applicants following a comprehensive evaluation and screening of their ideas and the potential to bring about positive change in their communities.
The ideas developed by the CSOs aim to introduce projects and initiatives that respond to the needs and challenges of communities with a focus on women and children.
The proposed projects range from Fighting against Violence to food security and agriculture, Health, Education, Women Empowerment, and Vocational Training.
The selected CSOs will develop their crowdfunding campaign through e-learning tools and offline training using learning materials, presentations, work assignments, and guidance from leading crowdfunding experts.
Upon successfully completing the CFA training program, all participants will be able to launch their own crowdfunding campaigns on local or international crowdfunding platforms.
Looking forward to seeing these organizations develop their crowdfunding campaigns.