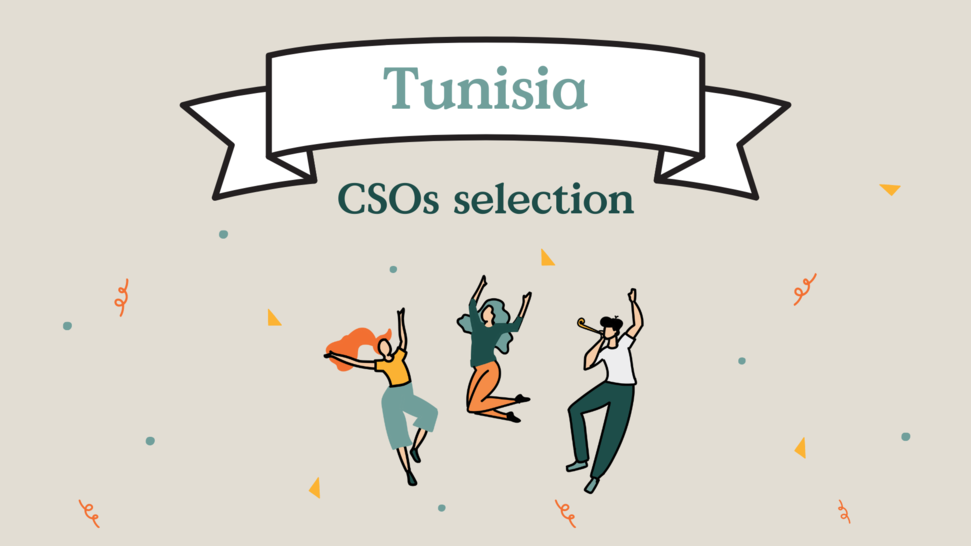 We're happy to announce the selected organizations for the Tadamon Crowdfunding Academy in Tunisia. Looking forward to working with these CSOs and supporting their crowdfunding skills and journey.
Selected organizations are:
Tunisian Association for Sciences and Research
Association of Kairouan for Self-Development
Association enfants de la lune & Association Amel aide aux enfants ayants des besoins speciaux
Organisation Volonté et Citoyenneté (OVC)
Association Khmir Environnement et Développement
Tunisian Association of Energy, Water, and Environment (AT3E)
Pôle de Compétitivité de Gafsa - Gafsa Research, Technology, and Innovation Center (GRTI Center)
Infojridi
WeYouth Organization
Association de Développement Intégré et Durable à Beja (ADID)
Young Science Association - Djerba Club
Association de Développement Ksar Jdid
Unesco Alesco Isesco
Les Volontaires
Association Amal pour les Insuffisants Rénaux à Médenine
Association Nakhla
The Tadamon Crowdfunding Academy is an interactive training program that empowers and builds the capacities of organizations to gain the necessary knowledge and skills on how to prepare and run a successful crowdfunding campaign.
The program's mission is to empower CSOs and NGOs with know-how on how to finance their projects and ideas in alternative ways, build and grow their community, give their projects more visibility, and engage more partners and donors.
Upon the successful training program, all participants will be able to launch their own crowdfunding campaigns on local and international crowdfunding platforms.
The Tadamon Crowdfunding Academy is part of the "IsDB - ISFD NGO Empowerment for Poverty Reduction Program", which is sponsored by the Islamic Solidarity Fund for Development (ISFD), managed by the Islamic Development Bank (IsDB), and implemented by the United Nations Development Programme (UNDP) as well as other strategic partners.