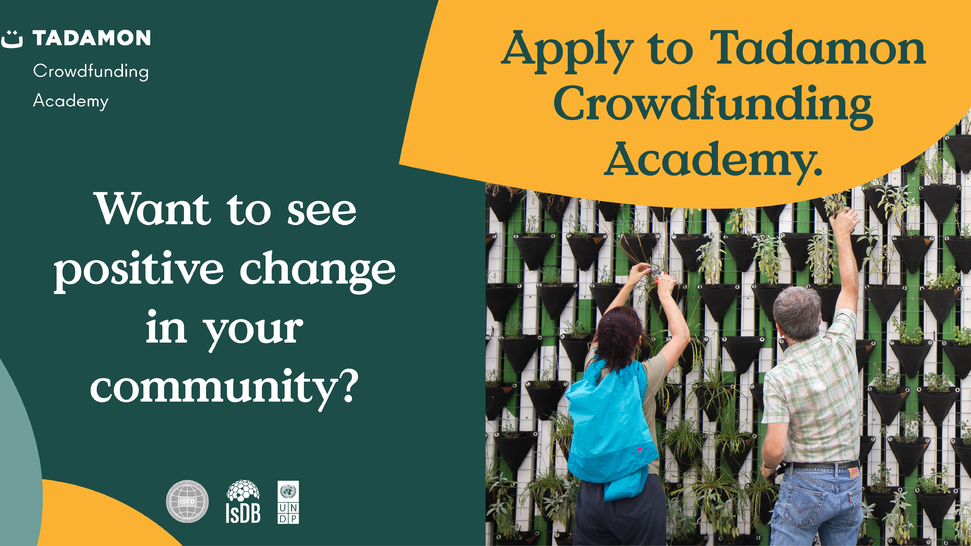 We are inviting organizations to join our special webinar to find out:
What is the IsDB - ISFD NGO Empowerment Program for Poverty Reduction
What is Tadamon Crowdfunding Academy?
What is Tadamon digital e-learning on the Kaya platform?
Who are the mentors?
How to submit your project proposal? A step by step application instructions
How to create the profile on the Tadamon platform?
How to get financial support from IsDB, UNDP, and Tadamon platforms?
After the seminar, participating organizations should have a clear understanding of the Tadamon aggregating platform, how to sign up to the platform, and apply for Tadamon Crowdfunding Academy training. You will have a chance to ask your questions, but check if your question is already answered here: https://tadamon.community/cfa/faq
Webinars:
Lebanon - Tuesday, 16 of February at 11 am Lebanon timeZoom link: https://undp.zoom.us/j/83626754079
Kazakhstan - Tuesday, 16 of February at 8 pm Kazakhstan time,
Zoom link: https://undp.zoom.us/j/87046799944?pwd=R0IxazVsLzRDVFRVUmVUQUk2MktUdz09
Indonesia - Thursday, 18 of February at 3 pm Indonesia time,
Zoom link:
https://us02web.zoom.us/j/86251186410
Morocco - Thursday, 25 of February at 12:00 Morocco time
Zoom link: https://undp.zoom.us/u/kk2hdI0VH
If you are not from these countries, sign up on the Tadamon platform, and be the first to know when are sending the call for project proposals in your country.