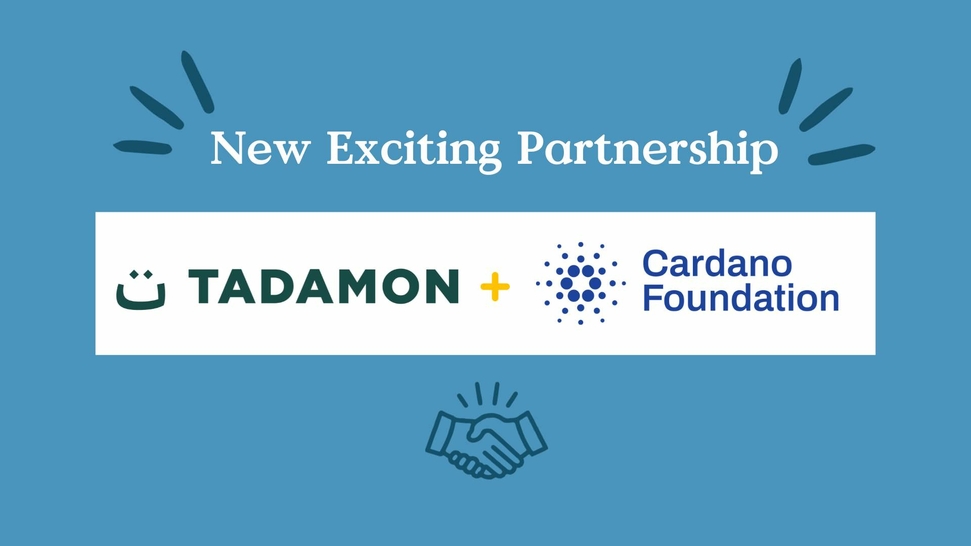 Tadamon, a community platform for civil society empowerment, has forged a strategic partnership with the renowned Swiss-based not-for-profit organization Cardano Foundation, which works to create the conditions for increased blockchain utility and widespread adoption. This partnership marks a significant milestone in Tadamon's ongoing efforts and mission to provide new and expanded opportunities to civil society organizations (CSOs) to harness new technologies.
In partnership with the Cardano Foundation, the goal is to enhance the understanding of how blockchain technology can address the development challenges faced by CSOs across Africa, the Middle East, and Asia. This will be achieved through organizing capacity-building programs, knowledge-sharing initiatives, training sessions, and collaborative events, all tailored to promote the sharing of best practices and the exchange of valuable insights concerning blockchain technology.
Over the past four years, Tadamon has actively operated in 31 member countries as part of the Organization of Islamic Cooperation (OIC). During this time, Tadamon has worked diligently to assess the difficulties encountered by CSOs and has striven to provide opportunities to overcome obstacles to achieve the Sustainable Development Goals (SDG) goals. These challenges encompass a wide range of problems, from trust concerns stemming from low transparency, limited digital footprint and activity tracking, regulatory and policy constraints, inadequate tech innovation and adaptation, and limited partnership opportunities.
"We are confident that this partnership will strengthen our collective presence in OIC Member Countries and empower, inspire, and connect CSOs in their mission to improve the socio-economic well-being of marginalized communities," says Robert Pasicko, UNDP Program Coordinator.
Frederik Gregaard, CEO of the Cardano Foundation, said, "Showcasing and seeking opportunities to advance the role of blockchain to improve the lives of the most vulnerable people globally is something the Cardano Foundation continuously and actively works to do. That is why we are pleased and excited to announce our partnership with the UNDP-led community platform Tadamon at the Cardano Summit 2023 in Dubai. All of us at the Cardano Foundation look forward to working with Tadamon to advance the use of blockchain for the public good."
Tadamon, funded by the Islamic Development Bank (ISDB), and the Islamic Solidarity Fund (ISFD), and implemented by the United Nations Development Programme (UNDP) provides a variety of initiatives and training programs to strengthen CSOs and their communities. So far, Tadamon has been implemented and is ongoing in 33 countries, and over 3800 CSOs have been mapped, with 2400 verified through support from governments and UNDP country offices. Furthermore, a total of 650 CSOs have received training or are in the process of being trained through two Tadamon core programs: Tadamon Crowdfunding Academy and Tadamon Accelerator.
As Tadamon serves as a prominent repository for leading CSOs within OIC Member Countries, we are also committed to enhancing our internal processes with Cardano's support, including the implementation of advanced verification procedures using blockchain technology, and developing blockchain-based solutions customized for various Tadamon programs.
Tadamon will highlight the new partnership during the Cardano Summit 2023, a global blockchain event in Dubai (2-4 November 2023). Register and join the event and learn more about how to be involved with the Cardano Community and Cardano Foundation, as we collaborate to create these innovative solutions.