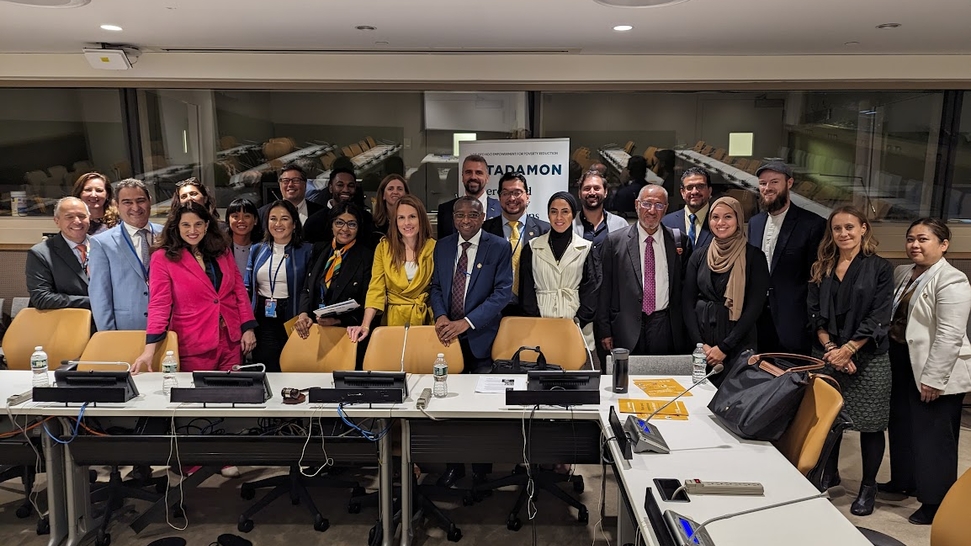 Harnessing innovation and alternative financing to empower civil society organizations (CSOs) in addressing critical development issues was at the heart of discussions during a side event organized by the Islamic Development Bank (IsDB), the Islamic Solidarity Fund (ISFD), the United Nations Development Programme (UNDP), and the Organisation of Islamic Cooperation (OIC) at the 78th UN General Assembly last week. The event, which brought together 200+ participants, including CSOs and partners emphasized the crucial role of communities in creating solutions that fit the local context and gaining a deep understanding of the challenges they face. It brought attention to alternative funding mechanisms, like crowdfunding for CSO-led projects, and the use of cutting-edge technologies such as blockchain to educate grassroots changemakers in tackling global challenges. These insights underscored the necessity of consistently monitoring and embracing new solutions and technologies to address pressing challenges in our ever-changing world.
Haoliang Xu, UNDP's Associate Administrator, Dr. Mansur Muhtar, IsDB Vice President of Operations, Ambassador Hameed Opeloyeru, OIC Permanent Observer to the UN, and Dr. Hiba Ahmed, Director General of the ISFD, opened the session, underscoring the significant role of civil society and the innovative tools available to strengthen organizations' work on the ground.
The discussion, moderated by Syed Husain Quadri, Director, of the Resilience and Climate Action Department at IsDB, highlighted the importance of innovative finance and cutting-edge technologies in advancing the work of CSOs and featured key speakers such as Edward Bitar, Founder and President of Live Love Lebanon, Nasser Diallo, Founder and CEO of Clinic+O, Chris Blauvelt, Co-founder and CEO of LaunchGood, Dorothee Unger-Lee, Head of Education and Inclusion at the Algorand Foundation, and Gina Lucarelli, Team Leader of UNDP Accelerator Labs.
Dr. Robert Pasicko, NGO Empowerment Project Manager for UNDP's regional bureau for Europe and CIS, presented the results achieved by the Tadamon programme sponsored by ISFD, managed by IsDB, and implemented by UNDP and partners in 33 OIC Member Countries. Since its inception four years ago, Tadamon helped raise $2.2 million through more than 80 crowdfunding campaigns powered by CSOs, changing the lives of over 80,000 people in areas related to education, healthcare, disaster relief, and more. Additionally, 500 CSOs have been trained and have created a $14 million pipeline of innovative projects supporting the SDGs.
The event ended with an exploration of potential partnerships, priority issue areas to address such as climate and youth, and innovative mechanisms to tap into in the next phase of Tadamon in supporting CSOs on the frontline to further drive innovation in development and sustainable financing.
For more information, please see our Tadamon website or contact us via email: team@tadamon.community.