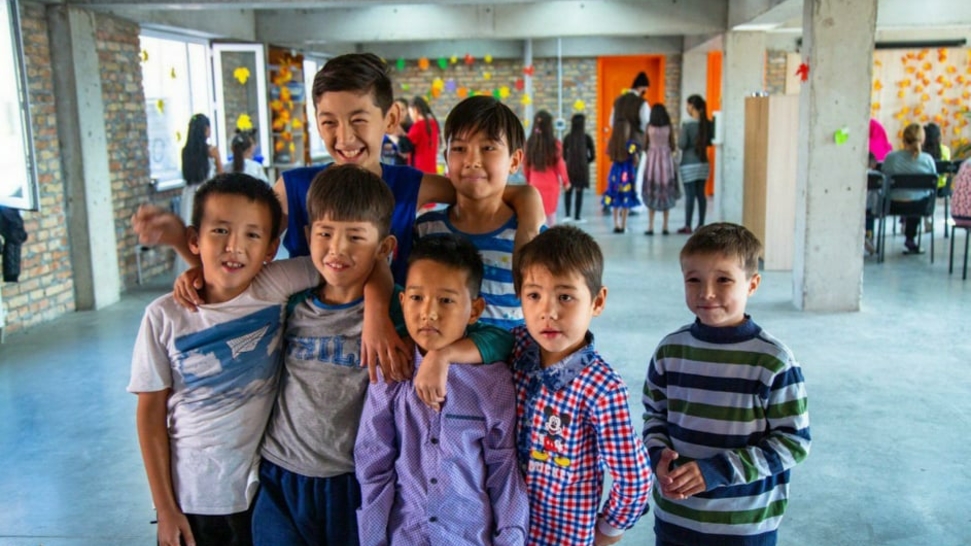 Starting a platform for civil society development/transformation in 2020 was no easy feat, given the tumultuous state of the world. However, through innovative and community-centered planning, TADAMON has made a significant impact on multiple non-governmental organizations across multiple regions.
TADAMON was founded by UNDP and the Islamic Development Bank (IsDB) with the intention of empowering CSOs from 57 member countries from the Organization of Islamic Cooperation (OIC). It provides these organizations with visibility, capacity-building training, and resources, with a strong focus on crowdfunding. Out of those 57 countries, 29 of them have endorsed our program so far. TADAMON's aim is to serve as a bridge between CSOs, program partners, crowdfunding platforms, and citizens. While we serve 57 countries, we've prioritized seven countries over the last year: Kazakhstan, Morocco, Tunisia, Indonesia, Lebanon, Turkey, Somalia.
Of course, when TADAMON was first conceptualized, none of us could have predicted the effects of COVID-19 on communities and the organizations that serve them. In this time, we've seen COVID-19 shift a greater burden on women both in their homes and communities. The pandemic has also affected the medically vulnerable the most, showing as full-scale human, pushing the socio-economic well-being of people to the verge of collapse. What's more, social distancing has transformed the way CSOs, multi-governmental organizations, and government entities work, often slowing down or entirely halting critical services.
At the same time, we've also seen an increase in innovation with regard to how organizations function, deliver services and solve problems. Much like how diamonds are formed under pressure, the pandemic has forced CSOs and governmental entities to come up with creative solutions, adopt digital approaches, and cooperate with one another. The work of CSOs has been more important than ever, as they're directly helping those who have been affected most by the pandemic.
At TADAMON, we've contributed to helping many CSOs undertake the journey of digital transformation. In light of shrinking budgets, we've particularly supported CSOs in learning how to crowdfund (as digital fundraising has been essential during this time).
Our Crowdfunding Academy, an intense online training program, has received over 230 applications from CSOs in our focal area countries. From those applications, 80 applicants were selected to participate in the two-month academy.
Within the next month, we'll have over 30 crowdfunding campaigns launched by CSOs that have participated in our training program – from filling potholes for smoother and safer roads in Lebanon to helping sustainable and natural agriculture.
Our Crowdfunding Academy works through a digital platform, making the training more accessible for an international audience and COVID-friendly. It's run through the Kaya platform, part of the Humanitarian Leadership Academy, and it's set up in three languages: English, French, and Russian. The training program aims to educate CSOs on effective crowdfunding practices.
Our digital training is not the only thing we're proud of: in 2020, we focused on mapping civil society organizations in our priority countries. This mapping exercise will also expand to other countries soon. So far, we've mapped over 1000 organizations, mainly with the support of UNDP focal points in member countries. In addition to this, nearly 1000 CSOs have already signed up to the platform.
Since October 2020, we've convened six introductory workshops for CSOs from Kazakhstan, Somalia, Lebanon, Tunisia, Indonesia, and Morocco, with another one scheduled to take place soon in Turkey.
Although the past year has been especially trying for CSOs, TADAMON has made significant strides in empowering organizations at a time when they need it the most.
Tadamon (Solidarity in Arabic) – Where good organizations become better
Blog post by Marina Petrovic, Innovative Finance and Technology Expert, UNDP, and Robert Pašičko, Expert for Alternative Finance and Low Carbon Development, UNDP