By Heleena De Oliveira, Innovations Intern, UNDP
Creating a better life for children with autism in the State of Palestine
West Bank, the State of Palestine – Alaa Halayka's smile is laced with a profound nostalgia as he recalls Jamilah, the first child he ever helped through Raseel, the organization he founded.
"I still remember her. She lives with her family in Ramallah [the State of Palestine]. She is back in school again, I think in her second or third year." He laughs at the memory of her and the time they shared together, his eyes gleam with pride.
Alaa Halayka is the general director and founder of Raseel, an organization dedicated to providing quality services, including rehabilitation and resources on rights, to Palestinian children with autism and other learning disabilities.
He is a deeply empathetic man, and like many other Palestinians, devoted to his country and driven to help the community around him. About four years ago, he and a few volunteers sought to find new ways to support their community in the West Bank; above all else, they were interested in discovering in which areas Palestinian families struggled the most. They sent out a survey and conducted research, and the results were overwhelming, indicating that over 10,000 children in the State of Palestine suffer from learning disabilities, with 5,000 children in the country with autism. Despite these figures, little institutional support has been provided to these children and their families.
Thus, Raseel was established to bridge this gap.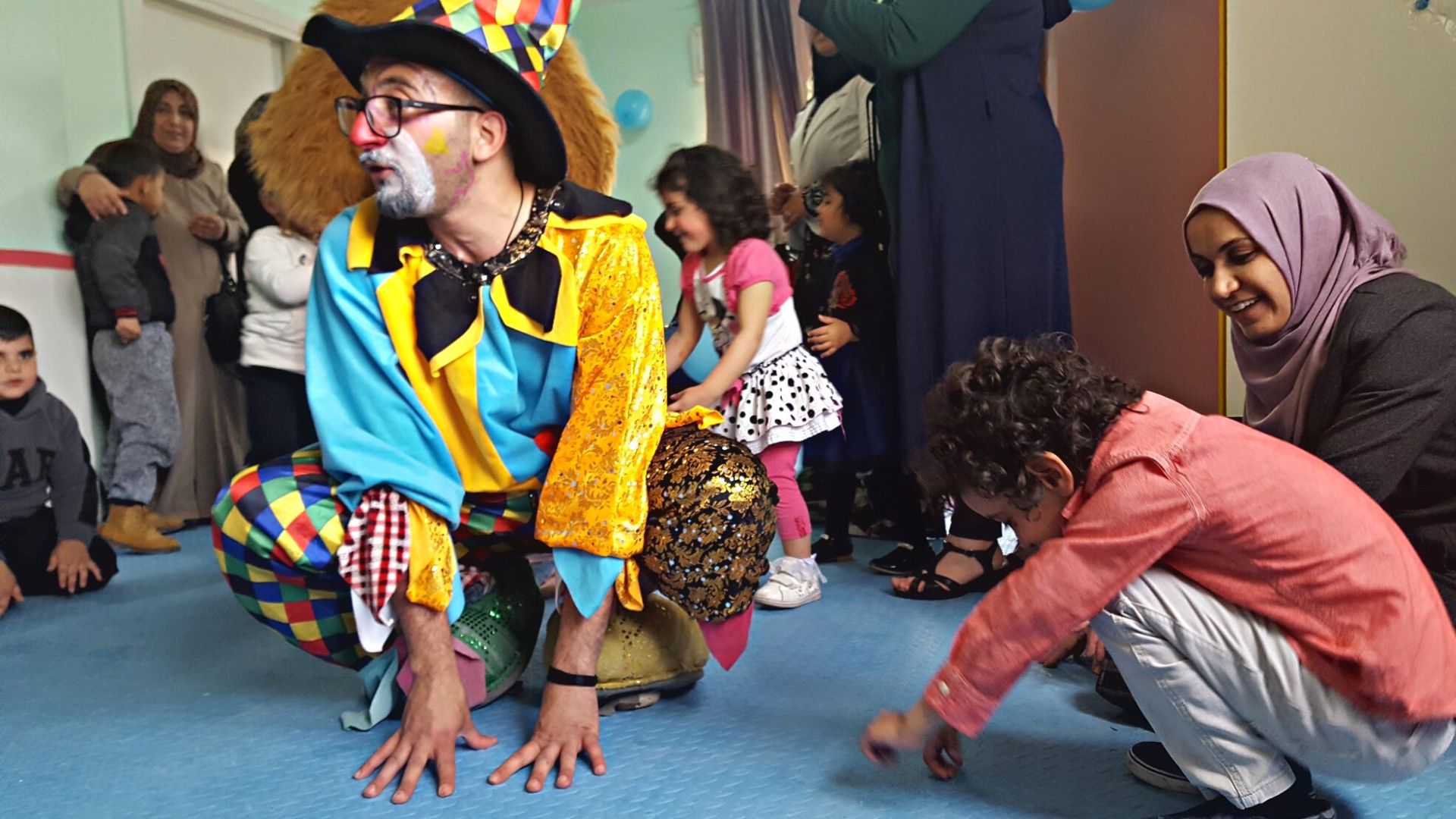 Children being entertained at Raseel
Children with disabilities in the State of Palestine
Children with autism, living in the West Bank, face many difficulties – the main being limited access to affordable therapy and rehabilitation services provided by the government or by nonprofits. In Halayka's words, these families are simply not offered health insurance that can cover developmental disabilities. Indeed, the health care situation in occupied Palestinian territory is dire, and was only made worse by COVID-19. At the peak of the pandemic even basic health services were difficult to come by [1].
The situation is made more precarious due to the State of Palestine's governance situation – those that live in the area administered by Israel (Area C, which includes the West Bank) are not allowed to build any permanent or semi-permanent structures without being issued a permit by Israeli authorities; and in the great majority of cases these permits are not granted [2]. Consequently, most health care is provided through mobile clinics, but even these risk being bulldozed at any moment.
In addition to a lack of rehabilitation centers, there is a lack of "talent" for treating children with disabilities, as Halayka puts it, which is to say that there are very few professionals with the expertise to do so. Where rehabilitation centers do exist, the cost of treatment is very high, and for most low income families in the West Bank completely unaffordable.
That being said, the most significant ramification of the lack of support received by these children is that it hinders their ability to go to school and obtain an education.
"No teachers or specialists work with the children at school," Halayka explains. "A lot of them must stay at home or spend their days in the streets."
Creating a future for the children
Although there are other organizations working with children who experience learning difficulties, this is typically within an academic setting. Raseel on the other hand offers behavioral therapy as well as academic support – it is this well-rounded approach that makes their organization essential to the community in the West Bank.
To address the barriers faced by these children and their families, Raseel provides all these services at affordable prices, or even for free. Most importantly, each child receives support tailored to their specific needs, which includes an evaluation for each child, followed by 1-on-1 therapy sessions and academic support.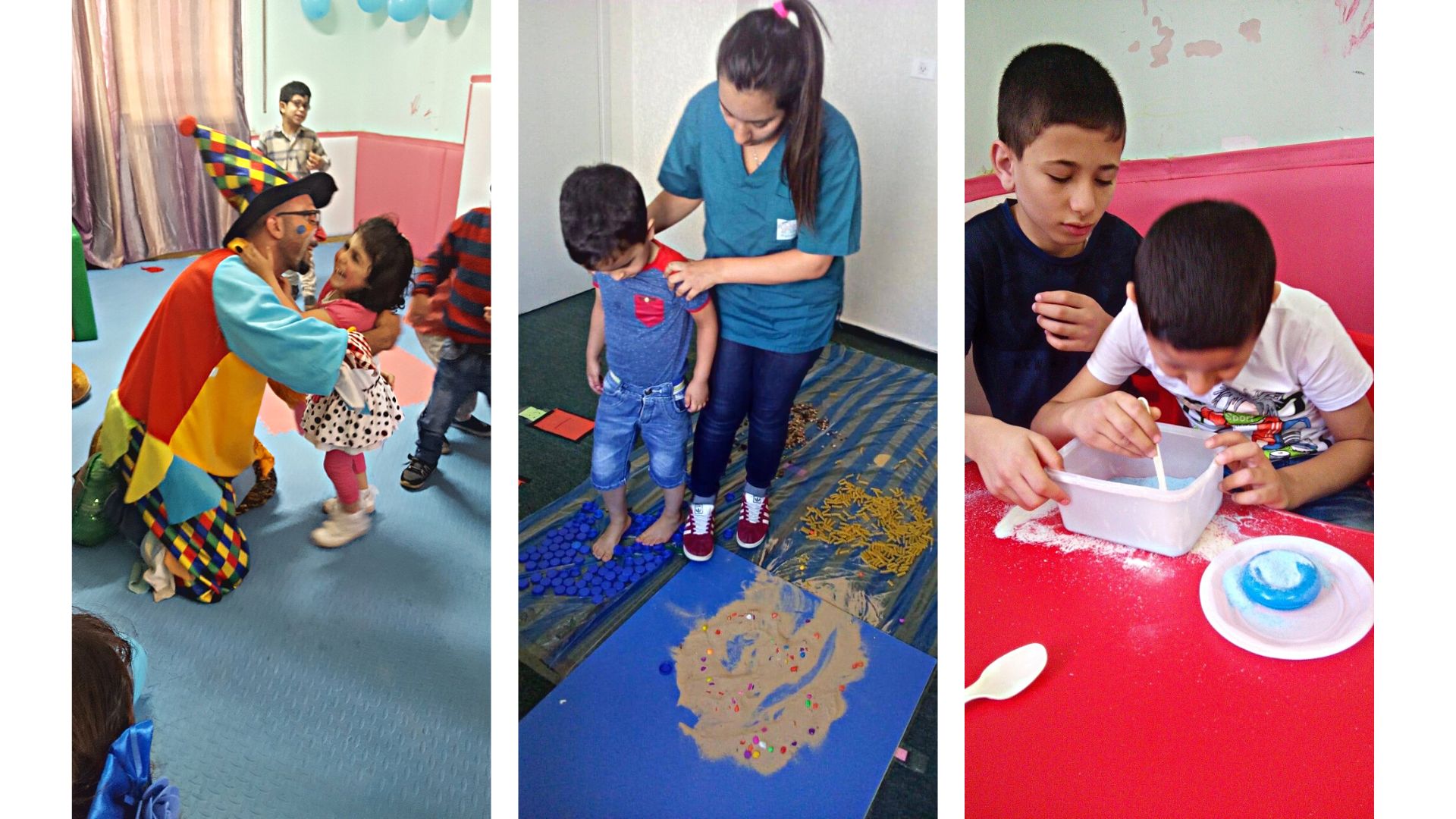 Support for children at Raseel
Raseel's goal for 2022 was to provide 50 children with 1000 sessions of behavioral therapy and academic tutoring. Each child needs around 20 sessions of therapy in order to make noteworthy progress. But to realize this goal, Raseel needed substantial funding. That is why, in 2021, Raseel joined the Tadamon Crowdfunding Academy, to learn how to raise funds to cover the cost of this initiative.
In total their campaign raised over $10,000 USD. They put this money towards getting special transportation to and from their facility for the children, hiring professionals to work with them, and purchasing all the necessary tools needed for the rehabilitation sessions.
Creating impact
Khalid is one of the many children who received therapy sessions from Raseel as a result of their campaign. A young boy from a small village called Bir Nabala, near Ramallah, he is full of life, and is more hyperactive than most boys his age, Hayaka tells us. He was diagnosed with autism by doctors working with Raseel, and over the past year he has undergone several intensive sessions of behavioral therapy. Each day, his mother arrives with him at eight in the morning, and stays with him until one in the afternoon, when his session finally ends.
"Khalid is a sweet and caring boy, but some of his behavior can be…dangerous," Halayka explains. Indeed, it takes Halayka and his team a lot of patience and dedication to work with Khalid – even getting him to sit at a table some days is a struggle. This, without a question, is the most inspiring thing about the team at Raseel; they are committed to helping these children, and are motivated only by their desire to enact change, no matter the cost.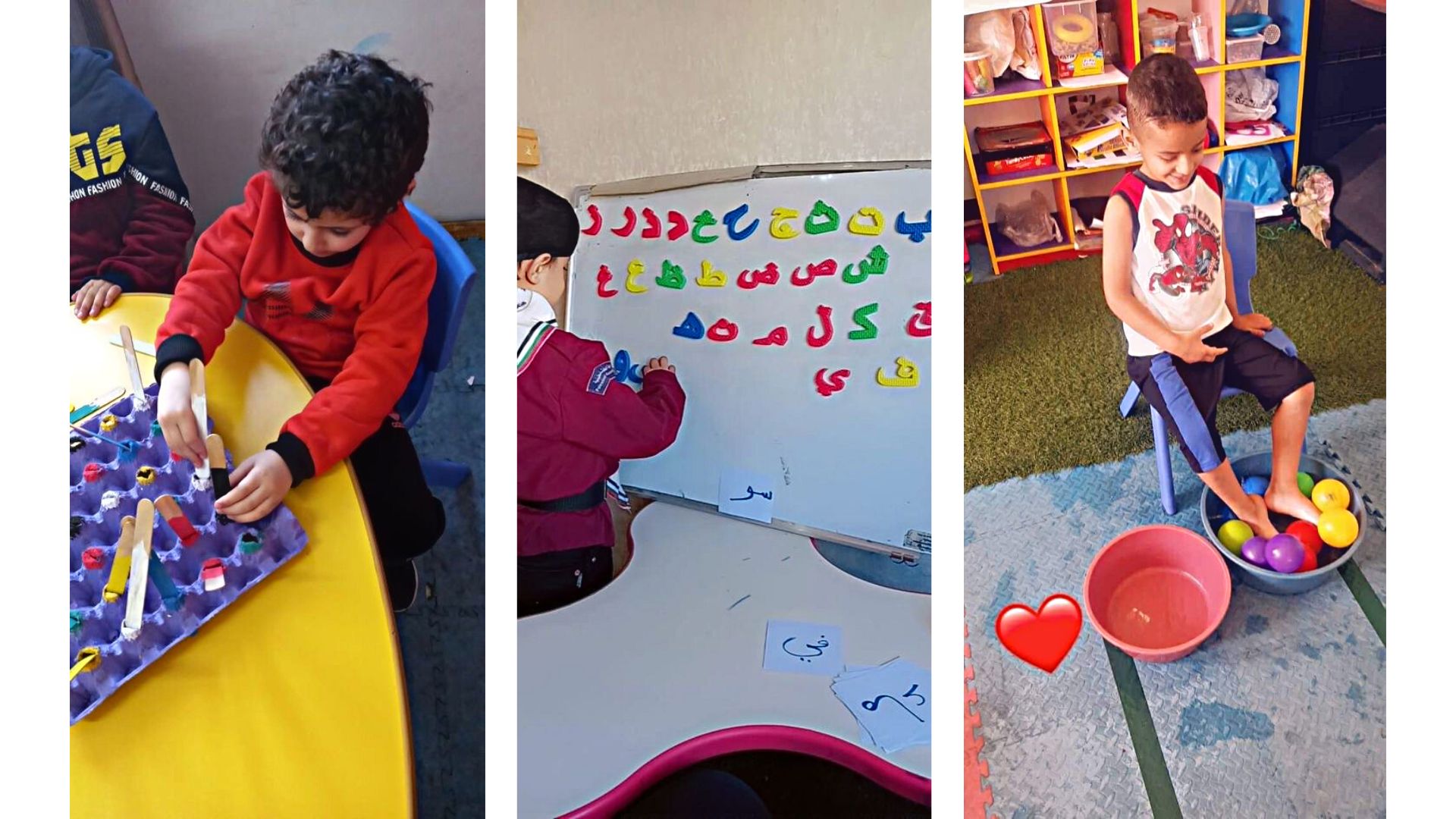 Each child receives tailored support for their needs
Nonetheless, children are not the only members of the community who benefit from the services provided by Raseel. The parents do too. One benefit for parents is that the behavioral therapy helps their children gain more independence, which in turn frees up time for parents, like Khalid's mom, to tend to other matters. More importantly, part of the services offered by Raseel includes guiding them on how they can work with their children at home, so that they are equipped with information on how to deal with their child's development condition. This also helps the child make as much progress as possible. As such, Raseel is a huge source of relief for these parents, some of whom raise their children by themselves. Raseel helps them manage a situation that any parent would find exhausting, and gives them hope for the future.
The after-effects of the campaign
Halayka learnt a lot from Tadamon's Crowdfunding Academy, and he was able to transfer those skills to his team.
"What I took away from the campaign was that it is important to create a message that people can relate to. The language and methods that you use matter [to this end]," says Halayka. "Know your target and don't underestimate the power of the community you are supporting. They are experiencing the issue first-hand, they should be spokespeople for you and for their children."
Halayka tells us that as a result of the academy and the skills he developed, he was able to launch a second successful campaign with BuildPalestine, a platform dedicated to connecting local Palestinian social impact projects with a network of donors around the world. Together, Raseel raised approximately $7,000 USD in addition to the money they raised with Tadamon. This money helped him to support 15 more families with therapy sessions over the course of several months.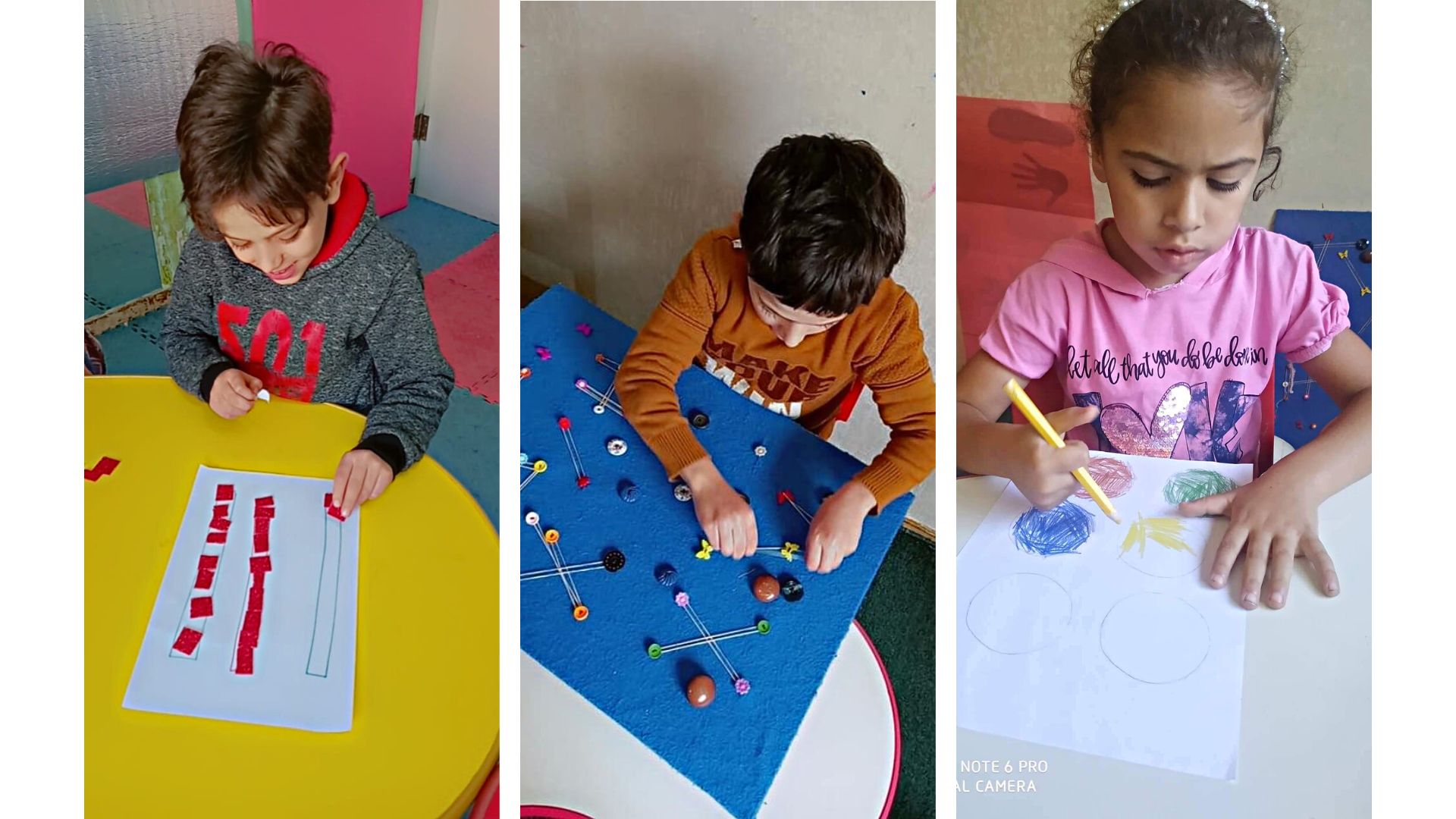 Children involved in various games and activities
Additionally, the campaign gave Halayka the confidence and know-how to communicate his project to other organizations. Recently, Halayka has developed another innovative ambition to create the first mobile clinic in the State of Palestine that treats autistic children. He has also reached out to Save the Children, an international organization working to improve the lives of children, with this idea and hopes that this new project will kick off soon.
Halayka and his organization Raseel will continue to use the expertise they developed with Tadamon while they work towards making their services free to all need them, and their center a home to every child who enters it.
Learn more about Raseel Association's work and support them.


The Tadamon Crowdfunding Аcademies are sponsored by the Islamic Solidarity Fund for Development (ISFD), managed by The Islamic Development Bank (IsDB) and implemented by United Nations Development program (UNDP).