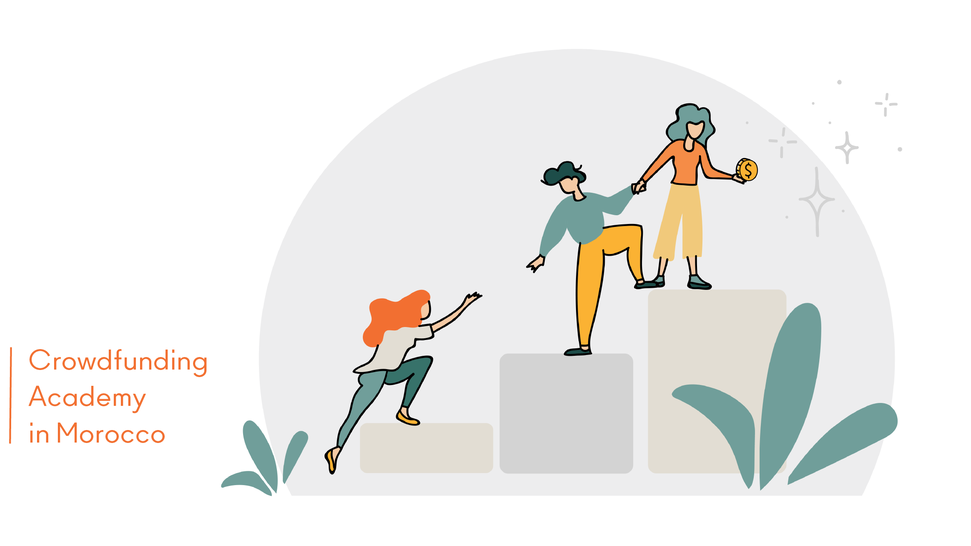 Following an open call for project proposals in Morocco, the Tadamon Crowdfunding Academy has selected 18 Moroccan organizations to raise funds using crowdfunding.
The Tadamon Crowdfunding Academy is an interactive training program that empowers and builds the capacities of organizations to gain the necessary knowledge and skills on how to prepare and run a successful crowdfunding campaign.
The program's mission is to empower CSOs and NGOs with know-how on how to finance their projects and ideas in alternative ways, build and grow their community, give their projects more visibility, and engage more partners and donors.
A pitching session was conducted last week for the 18 selected CSOs/NGOs to present their projects that cover several main areas such as women and youth empowerment, disability employment, climate change, energy and environment, peacebuilding, STEM education, community development, agriculture, and rural development.
Between July 1st, 2021 and September 9th, 2021, the 18 Moroccan organizations will take part in the Tadamon Crowdfunding Academy to receive increased support and coaching by a steering committee composed of international and national experts and mentors.
In addition to those 18 selected CSOs/NGOs, the Academy will be open to 26 other organizations to benefit from the trainings.
« We have received several applications for the open call in Morocco. This reveals the interest of Moroccan CSOs/NGOs in crowdfunding, as an innovative mechanism for fundraising » said Rachida Akerbib, UNDP Project Coordinator of Tadamon Program in Morocco.
Upon the successful training program, all participants will be able to launch their own crowdfunding campaigns on local and international crowdfunding platforms,»
The Tadamon Crowdfunding Academy is part of the "IsDB - ISFD NGO Empowerment for Poverty Reduction Program", which is sponsored by the Islamic Solidarity Fund for Development (ISFD), managed by the Islamic Development Bank (IsDB), and implemented by the United Nations Development Programme (UNDP) as well as other strategic partners.
For more information, please contact Mrs. Rachida Akerbib, UNDP Project Coordinator of Tadamon Program in Morocco, rachida.akerbib@undp.org