Summary
The Forest Indonesia is helping Pak Sarno and other forest rangers to expand his community-based program, by campaigning for the Adoption of Trees in the Forest. It provides social forestry programs for 10 forest areas.
Challenge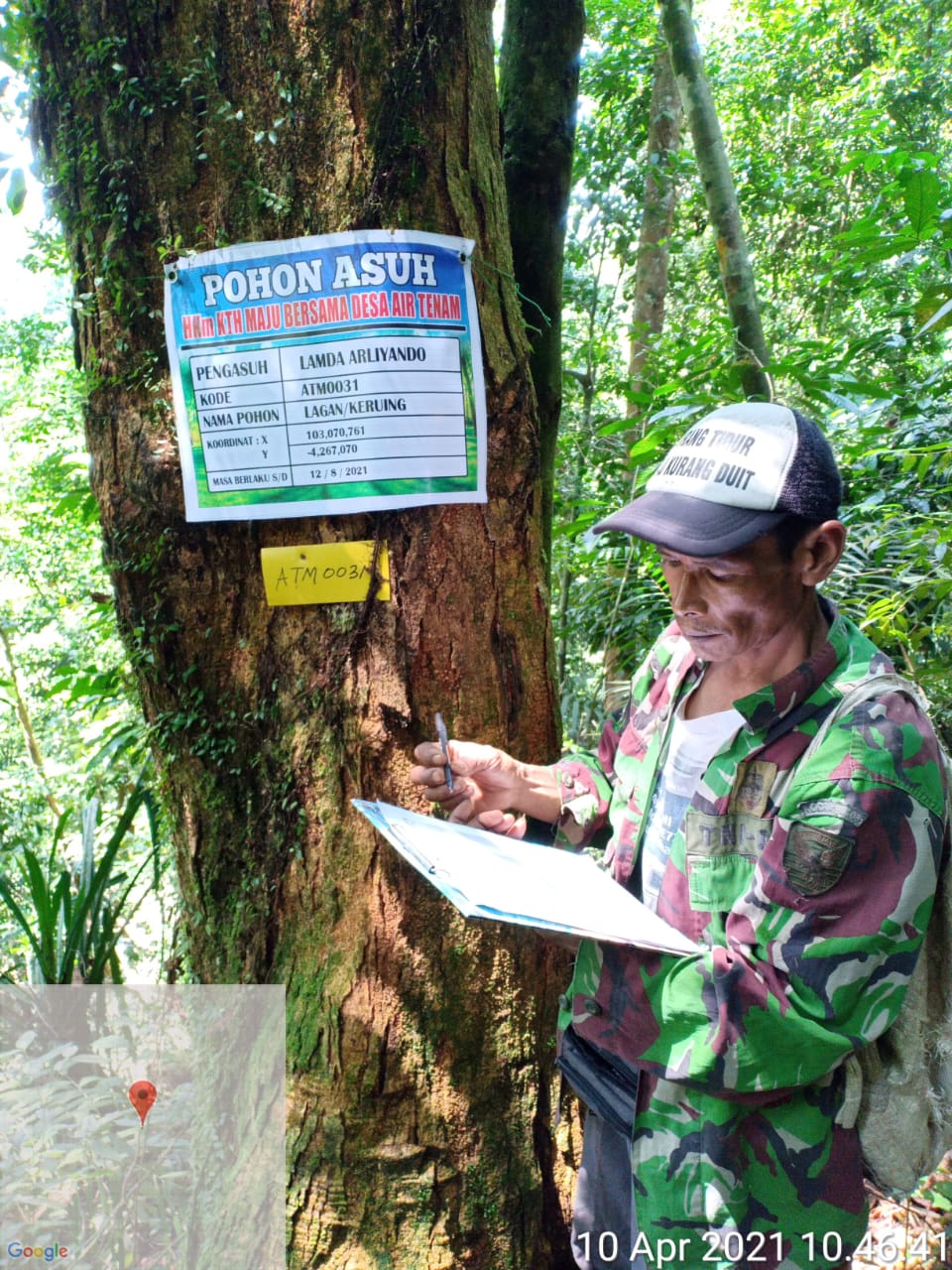 Pak Sarno (51 years) is a cultivator who works daily on his small plot of land in Air Tenam Village, one of the highest villages above sea level in South Bengkulu, which is surrounded by forests. Pak Sarno is a migrant who came to Air Tenam in the 1990s to cultivate the field, which then became a stopover for people from other villages whose fields were far from where they lived. Because of its cool, comfortable and fertile nature, the other villagers then decided to stay and stay.
In the past, the village of Air Tenam was very harmonious with the forest, according to its name, 'water' which means river, and 'tenam' which means meranti tree, because it is famous for its large and tall towering meranti trees. Unfortunately, the number of meranti trees is now few due to land conversion until the 2000s. Until there is a famous folklore there that if the meranti tree is cut down, it is not enough for one day and one night because it is too big a diameter of the tree.
However, in the last 10 years, Pak Sarno, along with the community there, and assisted by non-governmental organizations and the local forestry office have worked on social forestry and initiated a foster tree program to get the support of more people to maintain forest cover, clean water, and the livelihoods of residents there.
Solution
The forest Indonesia is helping Pak Sarno and other forest rangers to expand his community-based program by campaigning for Tree Adoption in the Forest.
This campaign ensures Pak Sarno and his group to get more donors so that the program in the village continues. They are committed to safeguarding every tree in the village forest, including the legendary meranti tree, to flora, fauna, and clean water that drives the micro-hydro that supplies electricity so that their children can learn, the crops are still worth selling, and the village clinic still serves residents sick.
We invite you to donate to set aside a fortune to support this campaign program.
By donating, Sahabat has helped us move towards adopting the forest as guarded by Sarno. Any forest adoption funds collected will be used to support communities protecting forests and the Hutan Itu Indonesia campaign.
Impact
Help us ensure that noble people like Pak Sarno and forest rangers in more than 10 other forest areas can live more properly and survive to protect the forest, the source of our breath and life.
#Forest Adoption #Tree Adoption