"Let's Go Reading"
Tanweer center is currently working to launch its new project "Let's Go Reading" through the library that we are preparing. It will serve as a platform for children and youth to :
Meet and gather.
Space for reading.
Partake in educational activities.
Watching films and attending the theater.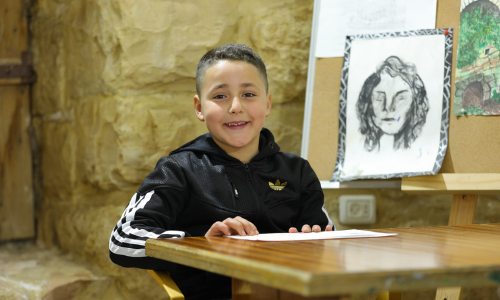 What we do?
At Tanweer center, we provide a safe place for children of Beit Ummar to practice their hobbies and develop their talents in different fields, these include English, art, gymnastic , &IT literacy, It is considered as the only place that acts as the first nursery for art, and Trips + summer camps.
Why we need your help?
The long-term impact of Covid-19 has affected all aspects of life, but children were among the most affected, especially those living in Area C of south West Bank. Due to the pandemic:
Children suffered a lot from being away from their schools for long periods of time.
They spent significant time alone, away from reading and learning, away from playing with their peers, and their normal lives.
increase in domestic violence due to longer periods of staying at home quarantine(Bhatia and others, 2020; UNICEF, 2020), has put children in an even more volatile situation.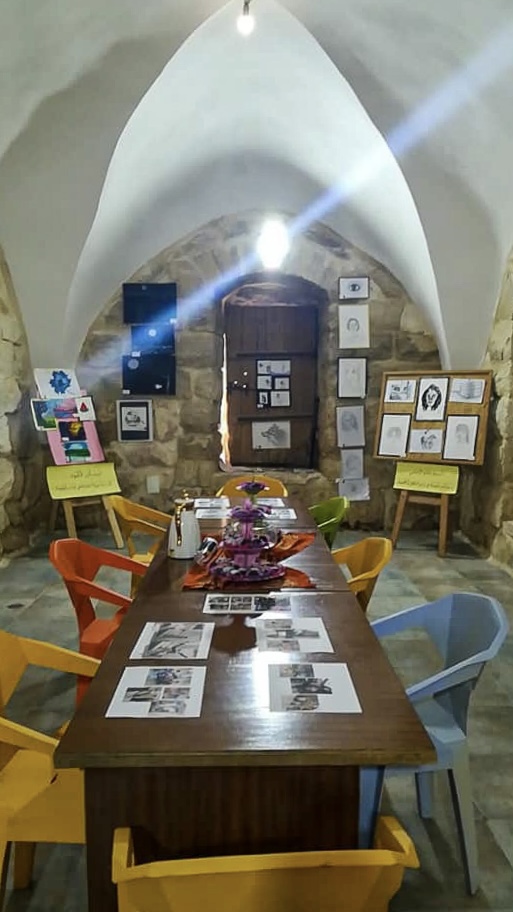 The solution:
Tanweer center is dedicated to providing children with the tools they need to shape their future in a better way. Activities such as art workshops, English classes, subscription to library for reading books, watching films and theater. We facilitate activities that are crucial at early ages to shape the future of children and are also considered as tools to relieve children from stress. What we intend to do is to combine the joy of learning through purposeful entertainment, with enhancing capacities - all these activities under one ceiling.
Why do we choose these activities?
Because we all know that reading open minds and we believe that developing the habit of reading starts from a young age.
Drawing is used as a way to relieve from stress, and it can help kids to enhance their imagination.
Attending theater helps children interact directly with the play and increasing self-trust while release all the grief and pressure.
English is the key for globalization
Finally it's known that perfect minds in healthy bodies.
How can you help?
For Tanweer center to sustain our activities, we are in need of funds to be able to continue helping vulnerable children. Please donate to our campaign, and share with your network.
Your generosity will help us mitigate financial problems so we can cover all the expenses needed for materials, trainers and to pay for rent, in other words "you will help us keep active".
This campaign is part of the Crowdfunding Academy Project, It was developed by Tadamon, IsDB and ISFD, UNDP and BuildPalestine.