Solar & Insulation
Improving education facilities in rural Tajikistan and providing better education for children.
Due to increasing energy crisis, particularly in winter times, Tajikistan is considered as the most vulnerable country in Central Asia with the least capacity to adapt to future consequences of climate change. There are an estimated 24,000 households in rural Tajikistan living in OFF-GRID areas with NO access to an adequate energy supply. High level of poverty rate, lack of powered school facilities and absence of adequate schools infrastructure in remote areas force village schools to rely on wood and coal burning to meet their energy needs, which significantly harms people's health and the environment.
Guzgef village school #87 is one of those OFF-GRID schools, where students are forced to study in DARK and COLD classrooms, MISS many days of school, and in conditions of light-scarcity DROP-OUT to get involved in labor.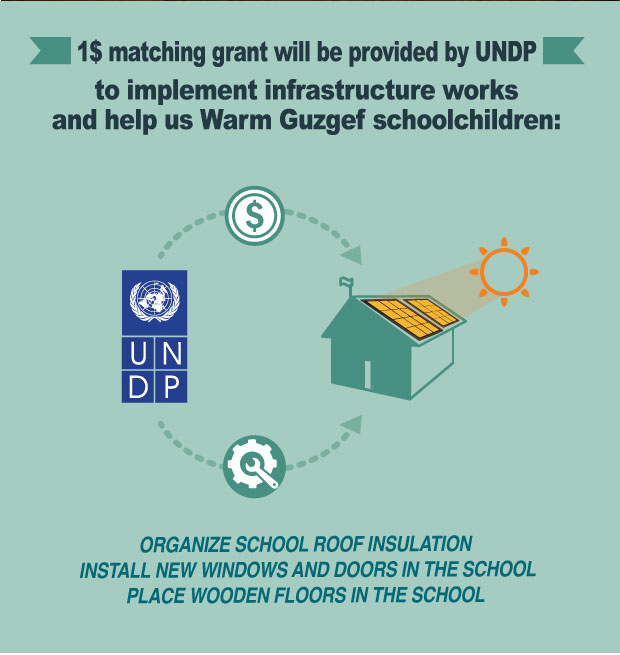 Requirements for education – met
From No Energy to Green Energy…
By introducing Guzgef village school with green energy solutions, we hope to improve study conditions, strengthen local communities and provide better education opportunities for rural schoolchildren. Guzgef school will not only become a brighter place for learning, but also an example for future crowdfunding projects expected to improve education facilities in rural Tajikistan.