Since the pandemic, Pak Jiran with disabilities has lost his job as a bamboo weaver. Now tuition and living expenses are hard to reach.
The current coronavirus outbreak has changed the lives of millions of families, one of which is Pak Neighbor.
Since childhood he suffered from polio which made his legs shrink and it was difficult to walk.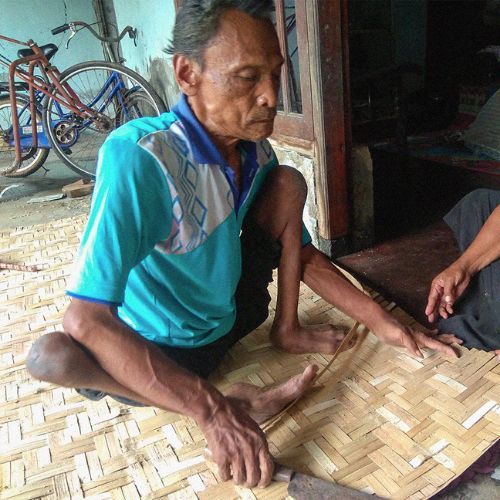 For his daily life, Pak Jiran works as a bamboo weaver to make besek or mats, which are sold for Rp. 100,000 per sheet.
But since the pandemic, buyers have been quiet, making him lose his only source of livelihood. He is now struggling to mett his children's school fees and daily needs.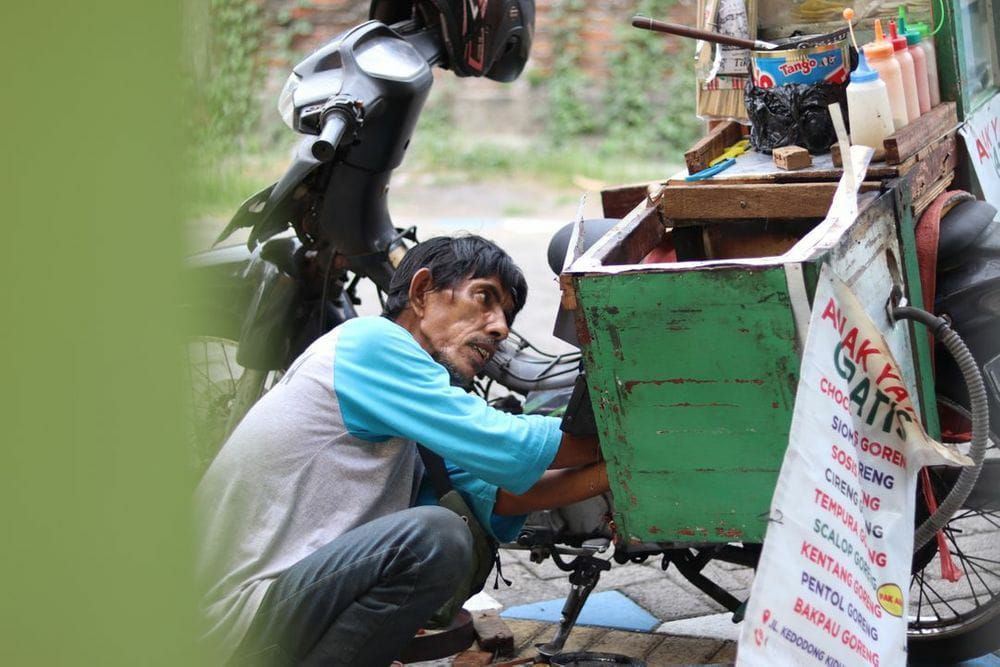 #Good people, not everyone can enjoy working at home without worrying about being exposed to the corona virus.
Keeping working outside the home with the risk of being exposed to the virus is not an easy thing.
Many informal workers have no choice because they have to continue to work to feed their families who are waiting at home.
These families are relatives of pedicab drivers, motorcycle taxi drivers, public transportation, hawkers, and many other service providers.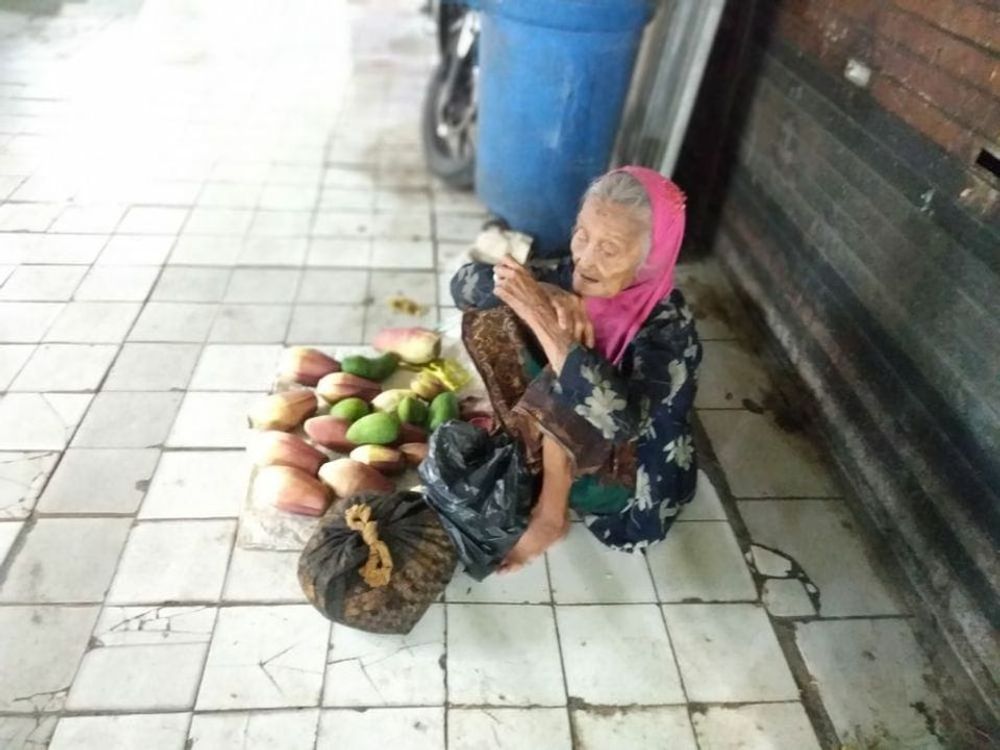 Apart from praying, we can help them by setting aside a small amount of sustenance to be channeled into food packages and business capital.
Your kindness means a lot to underprivileged families like Mr. Jiran's and thousands of others.
Let's not delay your kindness, send the best support by:
1. Clicking "DONATE NOW"
2. Choose Bank Transfer Mandiri/BCA/BNI/BNI Syariah/BRI, Credit Card, or other payment methods
3. Get reports via email