We are looking to help 400 to 500 families ensure their basic necessities while supporting small shops to stay afloat using a creative and innovative solution!
*Campaign has received a $60,000 offline donation and achieved its goal!
The living conditions in Lebanon have become increasingly unbearable. Due to the multifaceted crisis the country is going through, purchasing power has been heavily affected and small shops are struggling to keep their doors open.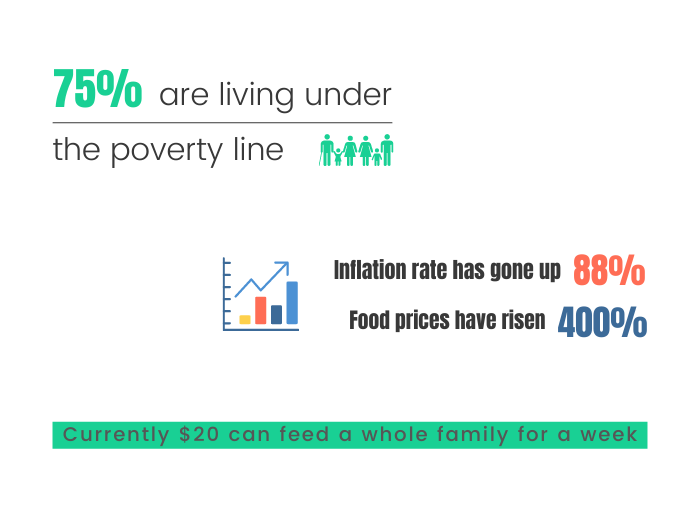 By donating to this project you will accomplish two key objectives. On one hand, you will help empower vulnerable people affected by the Beirut blast to regain their purchasing power and shop for basic necessities with dignity and autonomy instead of simply receiving a food box. On the other hand, your contribution will help ensure that small shops have the means to stay afloat in these difficult times.
By means of a brand new app, users will have an online wallet that they can use in small shops and grocery stores to buy basic necessities (anything except tobacco and alcohol). Your generous (hopefully recurring) donations will help fund these wallets giving the shops the means to keep pushing through.
The project is already up and running! At the moment we are helping 380 families and 8 NMSMEs. The more funds we raise the more families we can add!
WE NEED YOUR HELP!
EVERY 20$ you give means ONE MORE FAMILY!
EVERY 100$ you give means FIVE MORE FAMILIES!
EVERY 2,000$ reached means adding ONE MORE SHOP to the network!
With the currency devaluating by the day, a 10$ monthly donation is much more impactful than a one-time 100$ donation!
Transparency is our guiding principle. Beneficiaries and shops are selected using a stringent and rigorous assessment. We are more than happy to share its details upon request.
This project is backed by AFD and Danida, and implemented by Expertise France with the help of Live Love Lebanon, Arcenciel and DNPA.