Summary
Yayasan Munasharoh Indonesia (YMI) is a non-governmental organization that focuses on empowering underprivileged orphans in remote villages in Indonesia (through 3 programs: education, health, and economic empowerment). It is building 3 free Islamic boarding schools for orphans and vulnerable children.
Challenge
Education should be the right of all children, but various limitations often prevent them from going to school.
Such as the poor orphans in Dukuhmaja Village (Luragung, Kuningan, West Java) who want to continue their higher education, get Islamic education, study and memorize the Al-Quran, and learn life skills.
Unfortunately, limited funds make them have to cancel their goals. Therefore, the Indonesian Munashoroh Foundation (YMI) endeavors to realize its goals by establishing a pesantren through the Development Program for Orphans and Dhuafa Islamic Boarding Schools.
During this time, the children assisted by YMI were studying at a boarding school owned by community leaders in the village. With minimal facilities and infrastructure, they are still eager to study.
Solution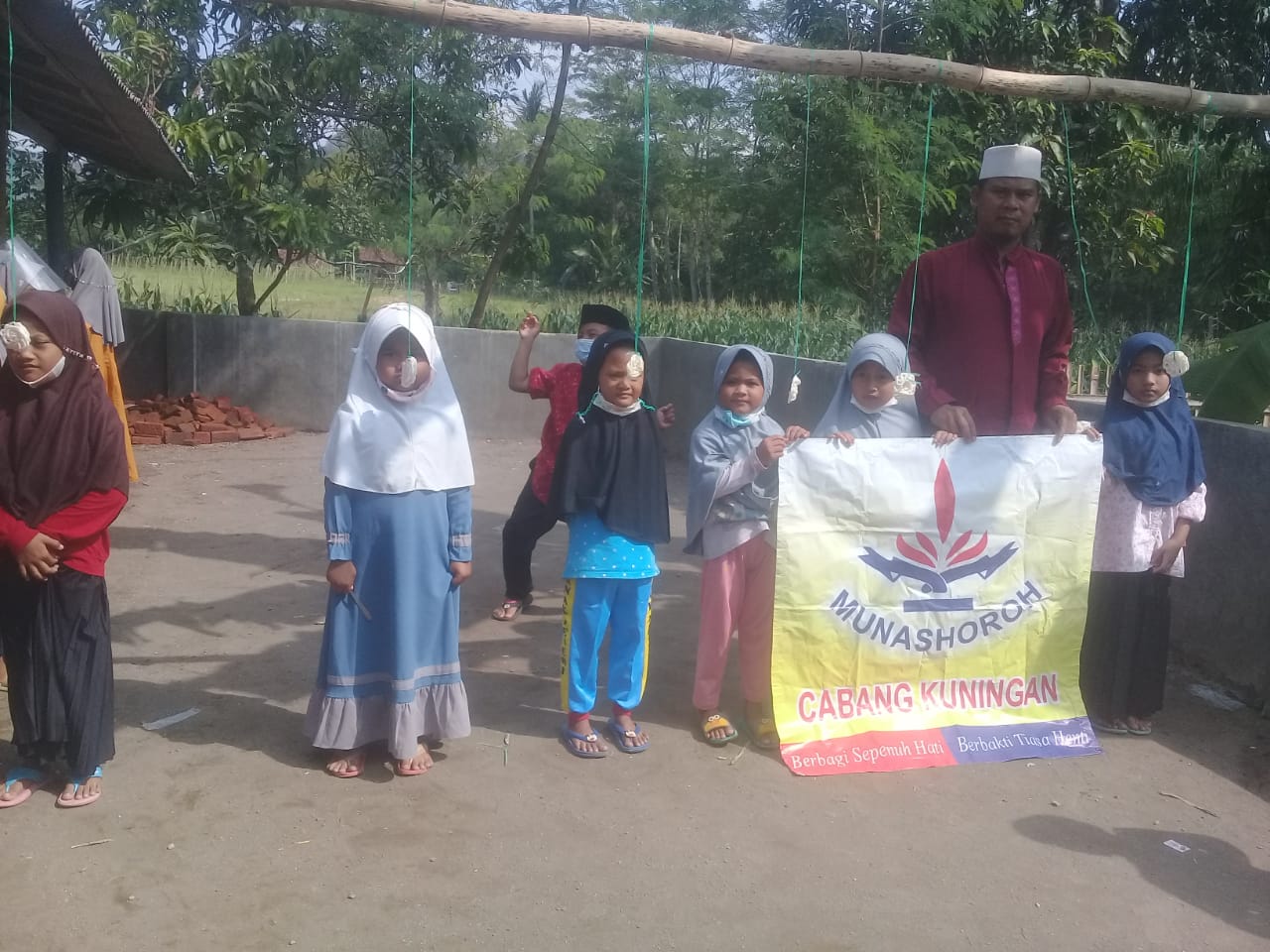 The Indonesian Munashoroh Foundation (YMI) has previously built 2 Islamic boarding schools in 2 districts, namely South Tangerang and South Lampung.
As taught by the Prophet Muhammad in his saying "If a human dies, then his deeds are cut off except for three things, alms Jariyah, the knowledge that is taken advantage of, and a pious child who always prays for his parents." (HR. Muslim).
Therefore, let's set aside a little of our sustenance and give alms for the construction of a boarding school for orphaned students.
The collected funds will be used to build free Islamic boarding schools / schools for orphans and underprivileged children in 3 locations: Ciputat (South Tangerang, Banten), Kadupandak Village (Pandeglang, Banten), and Karangmojo Village (Boyolali, Central Java).
Long-Term Impact
Building 3 free Islamic boarding schools to address the problem of students dropping out of school in the village due to financial problems, as no school fees will be charged.